Connect with Others Through Community Traditions
Traditions are a good thing…but too many people n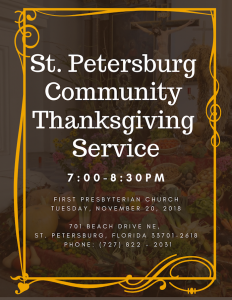 ow neglect this aspect of life.  In a world where society has changed in many ways…ways that have kept us from connecting with other people, there are traditions that those who have gone before us put in place that are treasures to the heart.   It is one of these traditions that provides an opportunity to stay grounded and connected to other people.  It is through the American Tradition of Community Thanksgiving Services.
Giving Thanks as a Group
Growing up attending yearly Thanksgiving services ingrained in me the priority of giving thanks. These events remind us of all the blessings we have in our lives. Priorities are re-aligned to positive thinking…do you need a re-shaping of your vision of life?  Do you need a perspective of thanks instead of complaint?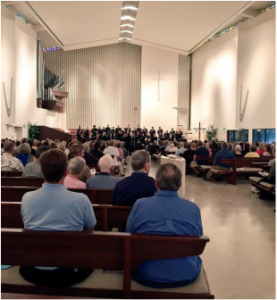 I know that these services connect me to my neighbors and friends…and it is  beautiful to join my heart with  others… together to say thank you.  If you live in the Tampa Bay Area, I invite you to come…I'll be in the choir, but say hello after the service.  Join me in saying thanks at the St. Petersburg Community Thanksgiving Service.  The service is on Tuesday, November 20th.  I hope to see you there.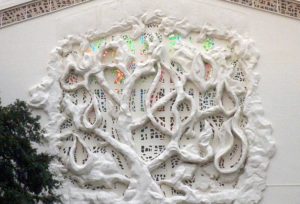 First Presbyterian Church
701 Beach Dr. NE. St. Petersburg, FL 33701
Tuesday, Nov. 20, 2018
7:00-8:30pm in the Sanctuary
Rob Johnson
Realtor
Avalon Group
Team Johnson Hunt
St. Petersburg, FL