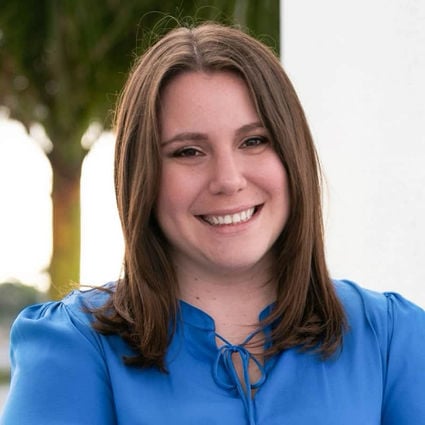 Ashlee Onions
Realtor®
A little about me
and why I love real estate
LIC#SL3531564
The fast-paced world of real estate doesn't intimidate agent Ashlee Onions. The Belmont University graduate earned her stripes after breaking into the music industry earlier in her professional life. "It was a competitive industry that required motivation, adaptability, and perseverance. But, the most important skill that I learned and have leveraged as a real estate agent is how to build and maintain relationships," she said.
Ashlee was excited to join such a versatile industry, and she is looking forward to serving all types of clients around the Tampa Bay area as a member of the top-rated team at Avalon Group Real Estate. A goal-oriented professional with strong attention to detail, she is committed to exceeding the expectations of her clients through exceptional communication and organizational skills while staying true to her core values of integrity, respect, and responsibility. Even if you're not quite ready to buy or sell, she is always willing to discuss neighborhood options, market trends, and any questions you might have about the process.
During her spare time, Ashlee is an advocate of dog rescue with three of her own. She also enjoys reading, traveling, cooking, kayaking, and spending time with family.