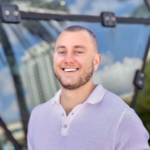 Jay Donnellon
REALTOR
Tampa Bay Area Realtor
Jay Donnellon: Your Trusted Realtor for Tampa Bay and Beyond
With a passion for real estate and an unwavering commitment to client satisfaction, Jay Donnellon is a seasoned Realtor who has made an indelible mark on both the San Diego, California and Tampa Bay real estate markets. Drawing on his extensive knowledge, unparalleled work ethic, and genuine care for his clients, Jay is dedicated to helping individuals and families find their dream homes in the beautiful communities of Palm Harbor, Safety Harbor, Dunedin, Clearwater, St. Petersburg, and Belleair. Born and raised in Petaluma, California, Jay brings a unique perspective to the table, combining his West Coast roots with his deep understanding of the Tampa Bay Area's distinct neighborhoods and market trends.
Tampa Bay Area Realtor: Here to Serve You
With Jay Donnellon as your Realtor, you can expect a personalized and comprehensive approach to buying or selling your home. With years of experience under his belt, Jay has honed his skills in navigating the complexities of the real estate industry. Whether you are a first-time homebuyer, a seasoned investor, or looking to sell your property, Jay will provide you with expert guidance and support throughout every step of the process.
One of Jay's greatest assets is his ability to listen attentively to his clients' needs and goals. He understands that every client is unique, and he takes the time to understand their priorities, preferences, and budget. By doing so, Jay can tailor his services to align with his clients' expectations, ensuring a smooth and successful transaction. His friendly and approachable demeanor puts clients at ease, creating an atmosphere of trust and open communication.
Jay's expertise extends beyond the standard real estate services. With a deep understanding of the local market, he can provide valuable insights into the Tampa Bay Area's neighborhoods, schools, amenities, and lifestyle offerings. Whether you're looking for a vibrant urban setting in St. Petersburg or a serene waterfront retreat in Palm Harbor, Jay will help you find the perfect place to call home.
Tampa Bay Area Realtor: Selling Homes
For sellers, Jay's keen eye for design and marketing savvy are invaluable assets. He knows how to showcase a property's unique features and maximize its appeal to potential buyers. From professional staging to high-quality photography and targeted marketing campaigns, Jay utilizes cutting-edge strategies to ensure your property stands out in a competitive market. His dedication to achieving optimal results, combined with his strong negotiation skills, will help you secure the best possible price for your home.
As a Realtor, Jay Donnellon is committed to ongoing professional development. He stays up to date with the latest industry trends, market conditions, and technological advancements to provide his clients with a distinct advantage in today's ever-evolving real estate landscape. By harnessing innovative tools and digital platforms, Jay leverages technology to streamline the buying and selling experience, making it more convenient and efficient for his clients.
Beyond his professional achievements, Jay Donnellon is an active member of the community. He understands the importance of giving back and making a positive impact on the lives of others. Whether through volunteering, supporting local charities, or participating in community events, Jay is dedicated to making Tampa Bay an even better place to live, work, and raise a family.
Tampa Bay Area Realtor: Integrity
When you choose Jay Donnellon as your Realtor, you are gaining a trusted ally who will go above and beyond to ensure your real estate goals are met. With his extensive knowledge, personalized service, and unwavering dedication, Jay will guide you through the complexities of the Financing Expertise: Navigating the financial aspects of a real estate transaction can be daunting, but with Jay Donnellon by your side, you can rest assured that you're in capable hands. Jay has developed a strong network of trusted lenders and mortgage professionals who can provide you with competitive loan options and assist you in securing financing that aligns with your needs and budget. Whether you're a first-time homebuyer exploring loan programs or an experienced investor looking to optimize your investment strategy, Jay can connect you with the right resources to make informed financial decisions.
Tampa Bay Area Realtor: Market Insight and Analysis
With Jay's deep understanding of the Tampa Bay Area's real estate market, you can rely on him to provide accurate and up-to-date market insights. He closely monitors market trends, analyzes data, and conducts thorough research to help you make well-informed decisions. Whether you're buying or selling, Jay can provide you with a comprehensive market analysis that includes comparable property sales, market inventory, and pricing trends. Armed with this valuable information, you will have a clear understanding of the market dynamics and be well-positioned to make strategic choices.
Effective Negotiator: Negotiating the terms of a real estate transaction is a critical aspect of the process, and having a skilled negotiator like Jay in your corner can make all the difference. Jay's strong negotiation skills, coupled with his in-depth knowledge of the local market, empower him to advocate for your best interests. Whether it's negotiating the purchase price, contingencies, or repairs, Jay's goal is to secure the most favorable outcome for you. His ability to navigate complex negotiations with professionalism and finesse ensures that your interests are protected throughout the transaction.
Tampa Bay Area Realtor: Strategic
Comprehensive Marketing Strategies: When it comes to selling your property, Jay understands that effective marketing is key to attracting potential buyers. He leverages a comprehensive range of marketing strategies and channels to showcase your property to its fullest potential. From professional photography and engaging property descriptions to online listings, social media campaigns, and targeted advertising, Jay ensures that your property receives maximum exposure to the right audience. By highlighting its unique features and creating a compelling narrative, Jay drives interest and generates excitement, ultimately helping you secure a timely and successful sale.
Seamless Transaction Management: Jay is committed to providing a seamless and stress-free real estate experience for his clients. He handles all aspects of the transaction with meticulous attention to detail, ensuring that every step is executed smoothly and efficiently. From coordinating inspections and appraisals to managing paperwork and deadlines, Jay's organizational skills and commitment to excellence ensure that nothing falls through the cracks. He keeps you informed at every stage of the process, providing regular updates and promptly addressing any concerns or questions you may have.
Client Satisfaction: At the heart of Jay's business philosophy is a genuine commitment to client satisfaction. He values the relationships he builds with his clients and strives to exceed their expectations in every interaction. Jay listens attentively, communicates effectively, and offers personalized guidance tailored to your unique needs and goals. His dedication to providing exceptional service is evident in the long-lasting relationships he forges with his clients, many of whom become repeat clients or refer their friends and family to him.
In his spare time, Jay enjoys competitive fitness workouts, hanging out with his friends, going on long walks with his dog, traveling the world, & working on DIY home projects.
Tampa Bay Area Realtor: Conclusion
In conclusion, Jay Donnellon is a trusted and experienced Realtor with Avalon Group, who brings a wealth of knowledge, expertise, and dedication to his clients. Whether you're buying or selling a home in the Tampa Bay Area, Jay's personalized approach, market insight, and unwavering commitment to your success make him the ideal partner for all.