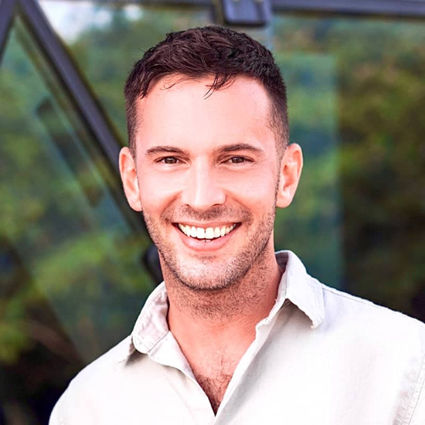 Matthew Kowitz
Realtor®
A little about me
and why I love real estate
Born and raised in Florida, Matthew Kowitz is rapidly ranking among St. Petersburg's premier real estate agents. Matthew's vibrant personality and intrinsic values are complemented by his belief that real estate decisions are important and personal. He comes from two generations of sensible investors who've successfully secured their legacies with commercial and residential real estate holdings in Florida. Matthew's early exposure to the real estate world offered a variety of opportunities for participating in various aspects of leasing, buying, and selling residential properties.
Matthew is smart, resourceful, and creative in business. Using these skills, he successfully helped to increase customer satisfaction while working at Ralph Lauren before deciding to devote himself to real estate full-time. Also, he has a demonstrated track record for giving top-rated, five-star service to all of his clients. Negotiation is a key part of buying and selling properties and is especially important in the competitive St. Petersburg market. Assuredly, Matthew is part of a team of master negotiators who understand how to create an attractive offer in fluctuating markets.
Matthew is a true son of Florida who knows and loves everything this state stands for: diversity, strong community, and environmental protection. He knows the schools, venues, and landmarks, and he is well connected to many community organizations and leaders. Accordingly, Matthew truly represents the lifestyle and pride of residency here. He enjoys helping his neighbors in Old Northeast, volunteering at the famed Sunken Gardens, exploring our sugar-sand beaches, and biking the Vinoy Park waterfront trails.
As your St. Petersburg real estate agent, Matthew will work tirelessly to represent you in your sale or purchase as if it were his very own. He leaves no detail to chance and will turn a complicated process into one that is easy to understand and free of stress. As part of the Avalon Group, he brings with him a highly reputable network of professionals dedicated to providing you the best possible experience. Give him a call, meet him for coffee, and put him to work for you.