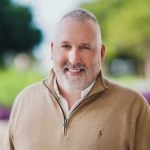 Aaron Hunt
Broker Associate
Realtor St Petersburg FL
Raised in a family of creative entrepreneurs, Aaron Hunt, Realtor St Petersburg FL, guides his clients with the same irrepressible spirit he was surrounded by as a kid. A Florida transplant, Aaron relates well to the out-of-state buyers, retirees, and vacation home-dwellers who make up the bulk of his clientele. He makes no secret of his love for St. Petersburg and its neighboring cities and towns, and it fuels his passion for helping buyers find their dream home.
Originally from the San Francisco Bay Area, Aaron grew up on the West Coast. His family owns hotels throughout California, Idaho, and Las Vegas, which has shaped Aaron's eye for detail and his mind for business. In his subsequent career in the spa industry, he established a high bar for client service designed to cater to every discerning taste. From pampering spa customers to tending to real estate clients, Aaron knows how to take care of people.
Realtor St Petersburg FL: Exceeding Expectations
By limiting the number of clients he represents at any given time, he ensures his undivided attention, absorbing every detail so he can deliver outstanding results and exceed expectations. Aaron co-founded Avalon Group, Realtor St Petersburg FL, in 2014 and grew it into the top-rated real estate team in St. Petersburg and Tampa Bay out of over 10,000 agents. Some of Aaron's greatest strengths are organizing and leading complex projects, making deals happen, and driving profit.
Aaron negotiates deftly for his buyers' ideal homes. Furthermore, he attracts multiple enticing offers for his sellers' properties. Aaron prepares meticulously for every transaction, thoroughly covering every detail so clients encounter no surprise. He also relies on his dynamic support team and vast professional network to ease every facet of a transaction. Additionally he makes sure to fulfill specific client needs. Aaron, a broker associate and Pricing Strategy Advisor, satisfies his competitive streak when everyone wins.
Realtor St Petersburg FL: Living the Tampa Bay Lifestyle
Aaron has been a proud Florida resident since 2013. There's always something interesting to do in St. Petersburg, and Aaron relishes it, exploring the city, traveling, hiking, biking, and visiting with friends. He also enjoys trying new restaurants in the region, especially in neighborhoods where he has homes listed. Aaron takes time to give back to his community by supporting St. Pete Pride and other annual festivals throughout the area.
Our clients are awesome
"Avalon Group was proactive, patient, and willing to help in any way possible to make sure that the s
…
Read More
elling and buying process moved forward, all the while ensuring that I was informed, and that my interests were being looked after. Additionally, Aaron and Rob are a treasure in a cluttered sea of average. Possessing a genuine care for their clients, they aggressively pursue the deal and are not afraid to "crack the whip" when needed on whoever needs it. Looking back on listing my home with Avalon Group and also utilizing their skills to buy my new dream home, I would recommend them to all my family and friends. They are the best!"
Read Less
"I had the pleasure of both buying and selling my home with Aaron. When my husband and I first moved
…
Read More
to Florida, we knew nothing of the area and he made us feel welcome and helped us find everything we wanted in a home quickly and easily. When it was time to sell our home, we knew who to call. I was even more impressed the second time around, he went above and beyond what I expected of a realtor. Towards the end we had to move out of state and felt completely comfortable leaving our house in his hands. We even had some unexpected challenges come up and he was a huge help in getting everything resolved. Aaron's work ethic is incredible, and I can't say enough positive things about our experience."
Read Less
"This is the second time I have used Aaron and Rob for my real estate needs. I used them back in 2016
…
Read More
to buy my first home and had an amazing experience. In 2016 before I found Aaron and Rob, I used two other realtors who did not listen to what I wanted and were difficult to schedule showings with, etc. All those issues went away when I found Aaron and Rob. They found us our first home in 2016 and were amazing!! We would not have had that house without them! In July of 2020, when it came time to sell the home they helped us buy in 2016, I knew I would go back to them to help us again. Using them as our sellers agent was another great experience. We had a meeting with Aaron to discuss what our house was worth, the process to sell our home, etc. It was a great first meeting and we decided to list our house with them. They were great with working with our hectic schedules and were always quick to respond, always available, and so great to work with. Our house was listed and an offer accepted in less than 24 hours!!! They even were accommodating since our move was out of state and reached out to real estate agents in our new state and found us one that would be a good fit for us. It was a great selling experience. I would not use any other real estate team. They handled all of the curveball thrown at us in the selling of our house with ease. They were friendly, professional, accommodating, responsive, and overall amazing to work with. They go above and beyond and I highly recommend them for all of your real estate needs!"
Read Less