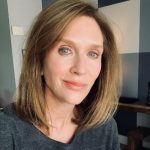 Jeannie Johnston
Best Realtor Flagler Beach FL
Best Realtor Flagler Beach
Best Realtor Flagler Beach is Jeannie Johnston. Jeannie is a dedicated and experienced Realtor serving the beautiful coastal community of Flagler Beach, Florida. With over a decade of experience in the real estate industry, Jeannie has developed a deep understanding of the local market and a reputation for providing exceptional service to her clients.
Best Realtor Flagler Beach: Top Negotiator
Jeannie's expertise and passion for real estate is evident in her dedication to her clients. Furthermore, her skills in negotiating and communication lead to deals closing on time. Furthermore, she is working tirelessly to ensure that her clients' needs are met and their goals come to fruition.
Best Realtor Flagler Beach: Seller and Buyer Agent
Whether you are buying, selling, or renting a property, Jeannie is committed to providing you with the support and guidance you need to make informed decisions and achieve your real estate objectives.
Best Realtor Flagler Beach: Market Expert
Jeannie's extensive knowledge of the local area, including Flagler Beach and the surrounding communities, is a valuable asset to her clients. She is able to provide her clients with valuable insight into the local real estate market, including up-to-date information on home values, trends, and local amenities.
Best Realtor Flagler Beach: Your expert after the sell.
Jeannie's commitment to her clients doesn't end when the sale is complete. She is always available to answer questions, provide advice and guidance, and ensure that her clients are satisfied with their new home.
Best Realtor Flagler Beach: Integrity
Jeannie's integrity and professionalism are unrivaled in the real estate industry. Her clients trust her to provide them with honest, accurate information and to always have their best interests at heart.
In her free time, Jeannie enjoys spending time with her family, exploring the beautiful beaches of Flagler Beach, and supporting local community events and charities.
If you're looking for a dedicated, experienced, and knowledgeable Realtor in Flagler Beach, Florida, look no further than Jeannie Johnston. Contact her today to learn more about how she can help you achieve your real estate goals.
Best Realtor Flagler Beach